Find the Best Construction Management Software for 2022
Construction management is more challenging than ever in today's volatile post-pandemic market. From a lack of raw materials and manufactured components to delivery delays caused by shipping lane disruption, these days many external factors can hinder a project's timely progress.


Homebuilding and Renovating highlights the resulting increasing inflation: "The Builders Merchants Federation (BMF) says the value of sales increased by 17.7% in the first quarter of 2022, compared to the same period in 2021. But as general inflation leapt up to 9% in May, almost all of this was driven by price increases - in comparison, volume rose by just 1.5%."

But inflation is only half of the story. Due to additional new challenges like new hybrid working arrangements for managers or COVID infections affecting attendance of crew on site it is more important than ever to adopt new digital tools and switch out antiquated ways of working to get more out of less.
Discovering the best construction management software
That's where construction management software steps in. Enabling you to use a smaller amount of resources to accomplish more in difficult circumstances. But all software is not created equal.

Depending on your needs and role in the construction industry, some solutions can do a better job for you than others. A multidisciplinary firm with dozens of large-scale, national-level projects will find that they need a different approach from a smaller subcontractor. And vice versa.
Follow these quick links to find the right one for you:
1. Remato – Perfect for Subcontractors
Website | Free Trial | Pricing

At Remato we focus on empowering subcontractors with an all-in-one solution that approaches construction work from the point of view of the subcontractor rather than that of the general contractor. The emphasis is on providing an intuitive and comprehensive overview of your entire business as a small or medium-sized construction firm:
Projects. To help you win more business without any extra effort. Making planning and budgeting effortless.
Crew. To ensure everyone is on-site and productive as they should be. So no one is caught taking a nap.
Equipment To prevent lost and stolen equipment from hurting your bottom line.

Remato covers all the details of your daily work as a subcontractor from real-time budgeting and estimating to a site diary and blueprint documentation. A photo gallery provides irrefutable evidence of progress and snagging and automatically links each image with the right project and task when monitoring progress.

You can see the solution in action by registering a 14-day free trial. Our technical support is here to help you get going or overcome any challenges on the way is available around the clock and support is easily available thanks to industry-leading response times.
2. JobProgress – Ideal for Individual Contractors
JobProgress concentrates on providing a full-fledged CRM for individual contractors such as locksmiths, plumbers or home security installers trading as individuals, perhaps along with a few associates.

Originally from the United States, its monthly price of $55/£44 per month is more than 300% more expensive than Remato's and thus not a great fit for subcontractors or self-performing contractors with more than 10 employees.
A common con emphasised on the online review site Capterra is the inaccuracy of reporting: "The reporting is not accurate and I have sent in several emails, calls, complaints etc. with no responses on the status. Some things get fixed and I am always told they are "working on it" but I have been complaining about the reporting hiccups since we started a little over 2 years ago."
However, individual contractors praise the customisability of its CRM feature.
3. Procore – Great for General Contractors
Another solution that originates from the United States, Procore, has been in existence for over 20 years and due to that has a large legacy codebase and a very set way of approaching the construction industry that tilts heavily towards the larger general contractors.

Procore splits its software into two different modules: a project management interface and a more sophisticated version also incorporating financial management. These start from $375/£300 and $549/£440 per month, respectively, with a limited set of features while customised quotes are available if you're willing to hand your contact details to a sales rep.

As one customer explains on Software Advice: "Despite extensive multimedia training materials, Procore remains a very difficult tool for onboarding new employees. In addition, the Procore marketing materials didn't set proper expectations for the overhead required to implement Procore company-wide. Additionally, Procore has made the decision to really focus their tools and the language used for describing those tools on very specific roles - primarily general contractors"
While Procore does take a while to get used to, customers from larger companies praise its ability to handle large-scale main contracts between multiple stakeholders: "Much better than the competition at managing a range of projects across the things you need in construction - RFIs, punch/snag list (we use this for internal "to do" items) and critically the main contract variations"
4. Houzz Pro – The Go-To Tool For Design Professionals
Houzz Pro is a premium offering of the popular home design and renovation platform Houzz.com. Built to work with remodelling projects that have a heavy 3D design and visualisation element, it includes a compact CRM perfect for designers, 3D visualisation tools, and a proposal builder.

There's a free version, but many companies will quickly outgrow its limitations. Both the Pro and the Free version lack most of the features that most construction companies require such as detailed QR-powered tool inventories or real-time crew tracking and performance reports. Not to speak of in-depth project planning or budgeting.
5. Fieldwire – For Architects and Top Managers Handling Larger Sites
While Houzz Pro targets designers, San Francisco-based Fieldwire focuses on architects and top managers who have to monitor fieldwork from 20,000 feet on large construction sites and not specifically on the use case of smaller contractors managing on-site construction workers.

Therefore it lacks some of the depth of functionality once you start exploring its interface as a construction professional that primarily works and interacts with on-site crews. Still, users appreciate "Having access to all of the drawings at your fingertips" and "it easy to compare new drawings to older versions."
Try before you buy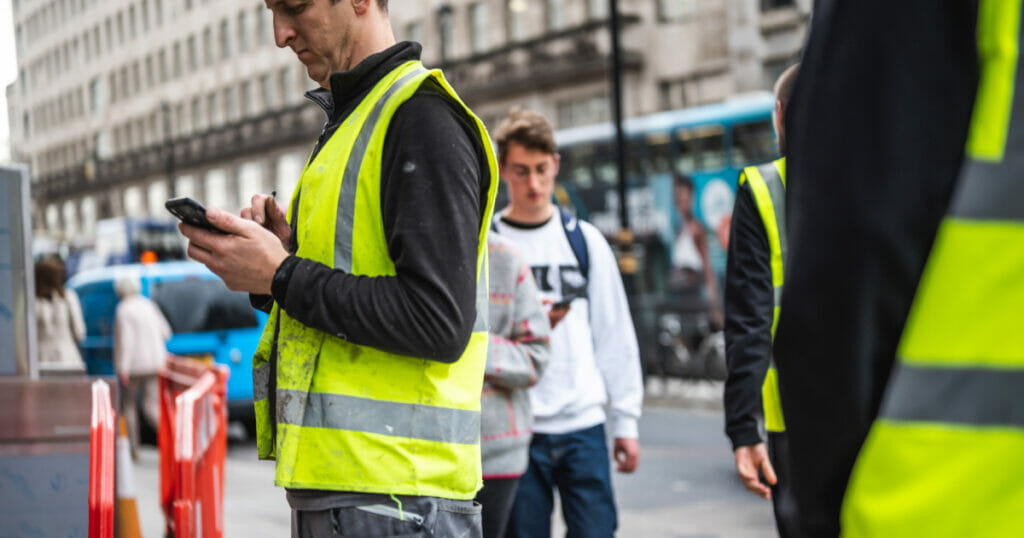 The construction industry is lucky to have such a breadth and diversity of top construction management software to choose from depending on the role – from top managers to designers.

If you operate a small or medium-sized construction company, then Remato is your best bet. You can try it before you buy, with a 14-day free trial that doesn't even require credit card registration. You simply have to provide a few basic company details, letting you explore our easy-to-use software from a desk or on-site, experimenting with different features and functionalities to your heart's content.