Gjurmuesi
Regjistro çdo veprim që bëhet
Aktivizo regjistrimin e orëve të punës
Verifiko pjesëmarrjen me GPS
Mblidh fotografi, ecurinë në punë dhe konsumin e materialeve
Any device works
iOS & Android apps, biometric devices & regular phone support.
Suprema biometric devices
Any device works
iOS & Android apps, biometric devices & regular phone support.
Suprema biometric devices
Pamja e përgjithshme në kohë reale
Shiko rendimentin e personelit në kohë reale
Shiko kush po punon me çfarë dhe ku
Shiko kush nuk është paraqitur në punë
Oraret dhe raportimet
Automatizo planifikimet dhe fletëllogaritëset
Menaxho disponueshmërinë dhe aftësitë e personelit
Mirato kohën e punës dhe honorarët
Analizo produktivitetin nga raportet
Detyrat dhe planifikimi
Fillo dhe mbaro punën në kohë
Menaxho detyra të vetme dhe periodike
Shmang rezervimet dublikatë
Cakto njoftimet dhe rikujtesat
Biseda
Dediko një vend për diskutimet e punës
Mundëso një bashkëpunim më të mirë
Përkthe mesazhe nga gjuhë të tjera
Shkruaj më pak nga ligjërimi në tekst
You're in a great bunch
Join the hundreds of happy customers across the globe
Thanks to remato we have a clear overview of our schedules and the actual work hours. Pictures, documents, and other info is automatically collected under the correct project. Time tracking is also easy for the workers.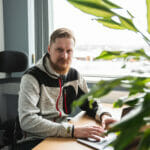 All of our data and accounting is now more accurate, both at the object level and altogether. The automatic hourly table is great - we used to create the tables and calculations manually, now everything is created as a collaborative work of the crew and the amounts are summed instantly.
The information is more precise and associated with the correct project. Previously, the information was on paper that was not as detailed and accurate. Remato also makes it easier to check the information afterwards through various reports and timesheets. A very big advantage is that the team can take pictures of the work on the site and the photos are automatically gathered to project galleries.
30 people, Electricity contractor
The good thing is that workers can take photos of the site throughout the workday by adding them to the work entry and all the photos you take are automatically related to the correct projects and are available in the project gallery.
20 people, Electricity contractor
I have all the data in real-time and precisely by second. All the old paperwork is gone, I don't have a pile of paper timesheets on my table anymore.
60 people, General contractor
Remato made our workflows and information more digital and manageable. It is a good system and it works. Reports and information are easy to get by month, group, object, etc. It is easy to check each month what and where the team has been doing.

30 people, roofing contractor
Remato is a convenient and useful tool. All the old-school paperwork is gone. Thanks to Remato workers' attitudes towards work and working hours have changed drastically. People show up on time and respect the working hours. For me, it is very convenient that the pictures are in the site gallery. It is very good to get an overview of the construction site from anywhere and there is no need to visit it physically so often.
20 people, general contractor
First, Remato made our payroll system much simpler, more accurate and more transparent. But the biggest win, however, is that team and time management by our managers has become much more efficient and controllable.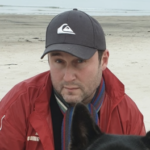 30 people, Electricity contractor
Digital timekeeping together with information from pictures taken on the construction site is especially helpful in compiling the documentation. A good overview of the work that is already done and what people are doing right now.

{{ slide.title }}
{{ slide.content }}
{{ slide.person_name }},
{{ slide.company }}
{{ slide.company_description }}
Zbulo platformën
Softuer ndërtimi i krijuar për kontraktorë të vegjël e të mesëm që punojnë në terren
Projektet
Bëj preventiv dhe planifiko
Gjenero propozime
Buxhet në kohë reale
Galeria e fotografive
Planimetri dhe dokumente
Ditari i kantierit
Projektet
Budgets, Bids, Schedules, Docs
Asetet
Pajisjet dhe materialet
Vendndodhja dhe gjendja
Përgjegjësitë
Rezervimi dhe transferimi
Kontrollet dhe mirëmbajtja
Fotografitë dhe dokumentet
Asetet
Tools and Equipment, Materials
Pse duhet të na zgjedhësh
Sepse për ne suksesi yt dhe e gjithë përvoja e klientit është e rëndësishme
I thjeshtë dhe i sigurt
Lehtësia në përdorim dhe siguria janë dy nga vlerat tona bazë
Klienti është i pari
Koha mesatare e përgjigjes është më pak se pesë minuta
Të gjitha në një
Askush nuk dëshiron të përdorë 5 aplikacione të ndryshme për të mbaruar punë
Të gjitha pajisjet
Mund të përdoret me çdo model telefoni, tableti ose kompjuteri përmes internetit dhe aplikacioneve
18 Languages
Cilido në ekipet ndërkombëtare mund të përdorë gjuhën e tij/saj
{{ slide.title }}
{{ slide.description }}