What's new in Remato
Customizable Time Tracking Report, Projects Import and 8 Other Highlights
In today's fast-paced world, it's crucial to have software that can keep up with your company's needs. Remato is a tool designed to help you manage your team and projects, with a range of features that are constantly expanding. In this blog post, we'll take a look at the latest updates to Remato, including a configurable time tracking report and improved task PDF export, and much more.
Archived Chat Channels and People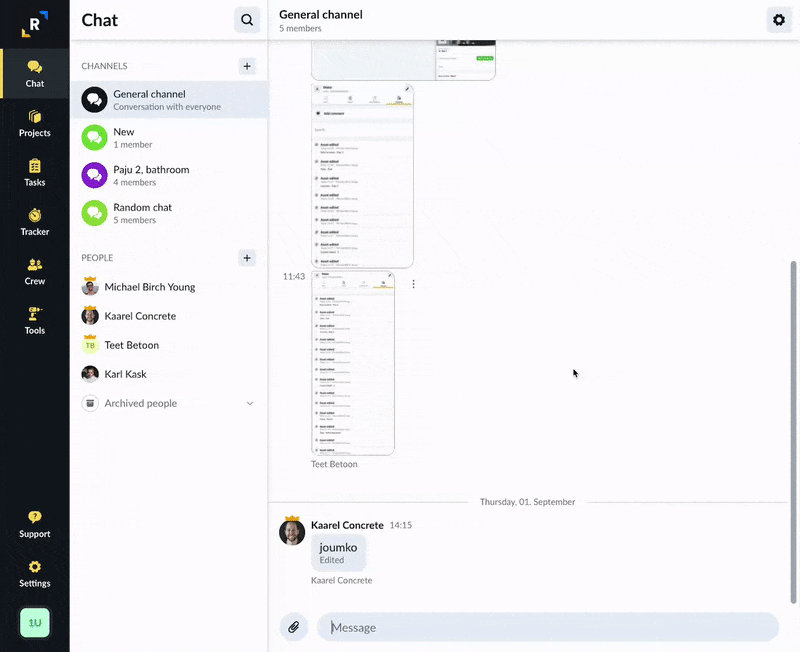 Two exciting new features have been added to Remato. Now you can archive all the old chat channels and, if necessary, reactivate them again. New messages can't be added to an archived channel, but you can still use search and translate the messages. We also added a separate section for archived users, so you could still access conversations with them. All of this is very similar to the WhatsApp interface so for many, it should be pretty familiar.
Configurable Time Tracking Report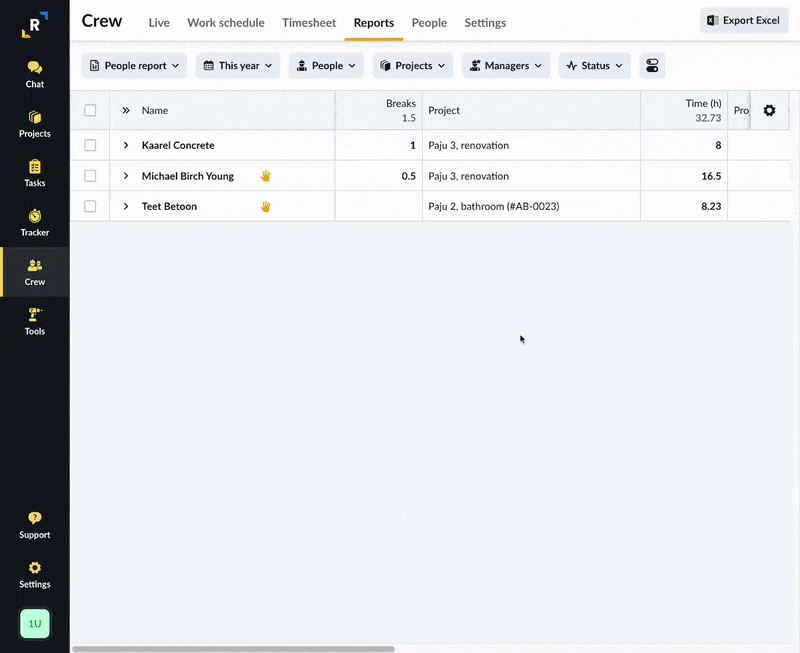 Now you can redesign the reports view in Remato based on your needs. Use the already familiar settings button at the end of the table to rearrange or turn on/off columns. Keep in mind that the downloaded Excel report does not currently consider the changes you made in the UI. But this will change in the upcoming weeks.
Task PDF Export Improvements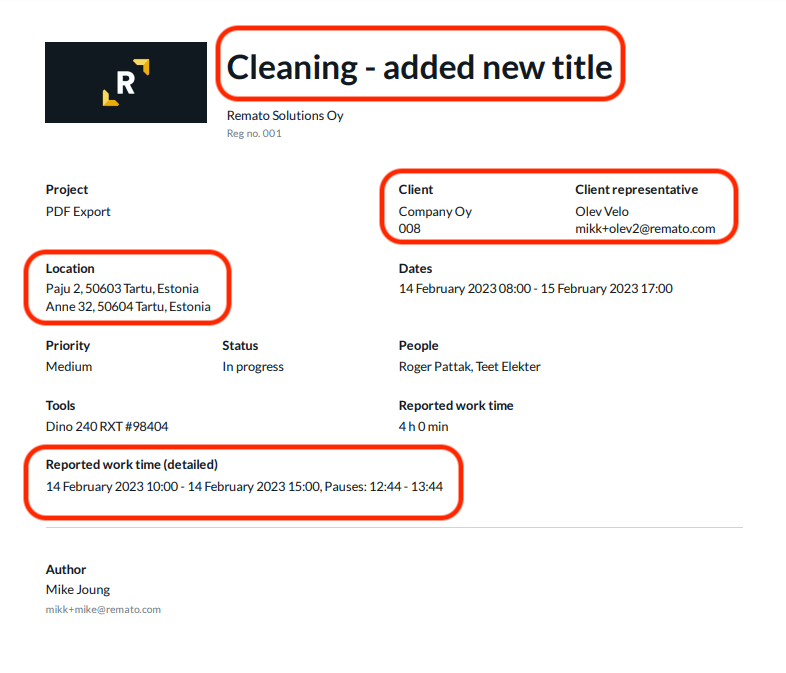 New features have been added to the task PDF export based on your feedback. These include client information, task location, and detailed work entries. You can also edit the title and choose whether breaks are included in reported working hours. Also, the client's email address is added automatically if you send the PDF in-app.
Task Overview Upgrades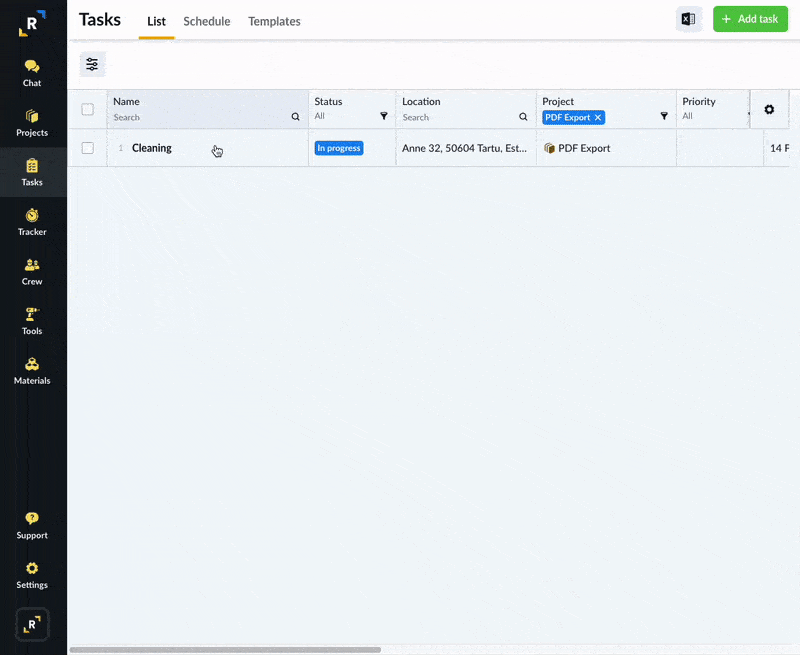 Now you can click on the project name field, which will open this project. Client information is now visible in the overview modal, so now you don't have to open the project to view it.
Captured Photos in the Crew Live View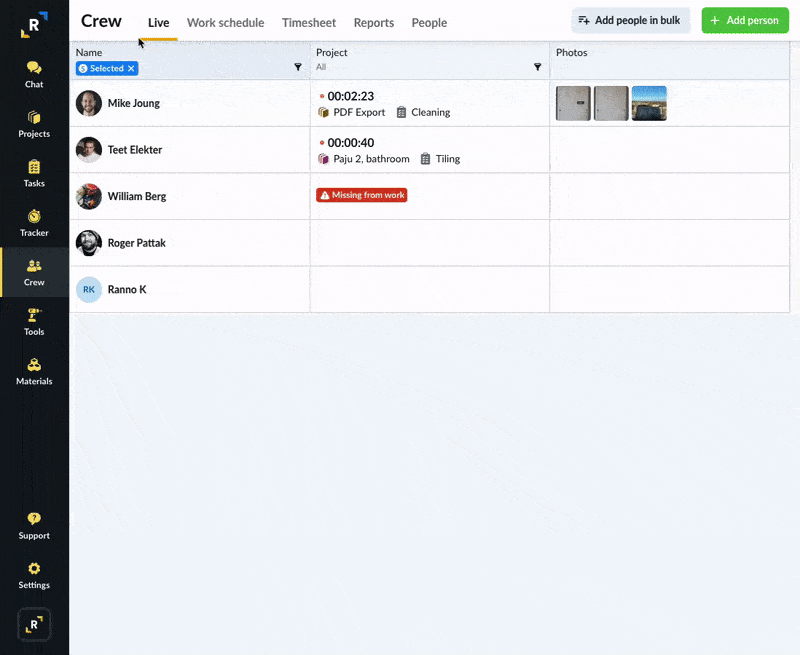 A new column has been implemented to provide a better overview of added photos. All photos added to the time tracking entry can now be seen in the Live view. Here are some tips: clicking on the Name cell opens the person's profile, clicking on the Project cell opens the entry, and clicking on the Photos cell opens the photo swiper.
Read more about Remato Photo Management
All Settings in One Place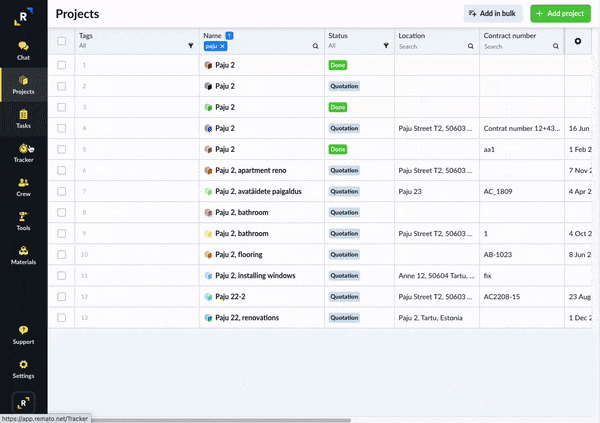 All your company settings have moved to one place. Previously, each module had its own settings within the module, but now you can access all of them from the "Settings" section. On the desktop, find "Settings" in the main menu. On mobile, simply click on your company name, just as before.
Improved Projects Import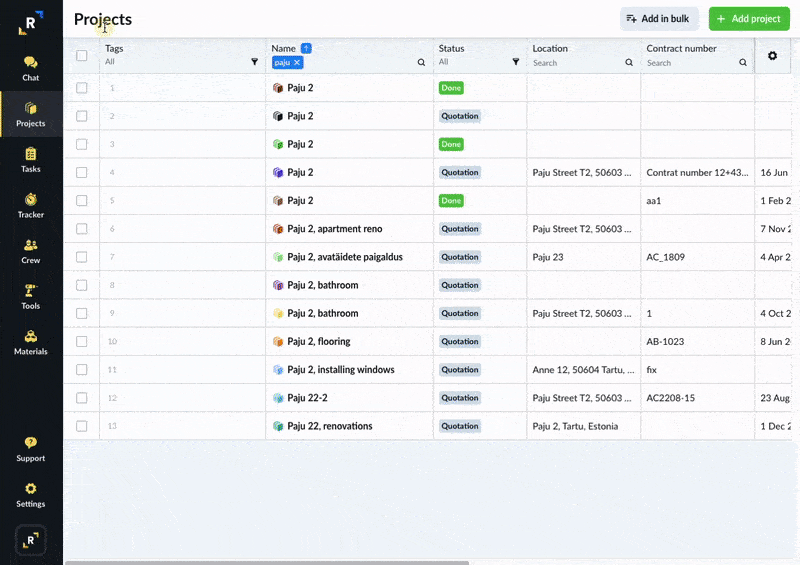 Now you can decide if everyone can access the project immediately or if you would like to grant permissions later. We also added some extra fields for the import: you can now import the client information.
Work Entries Bulk Delete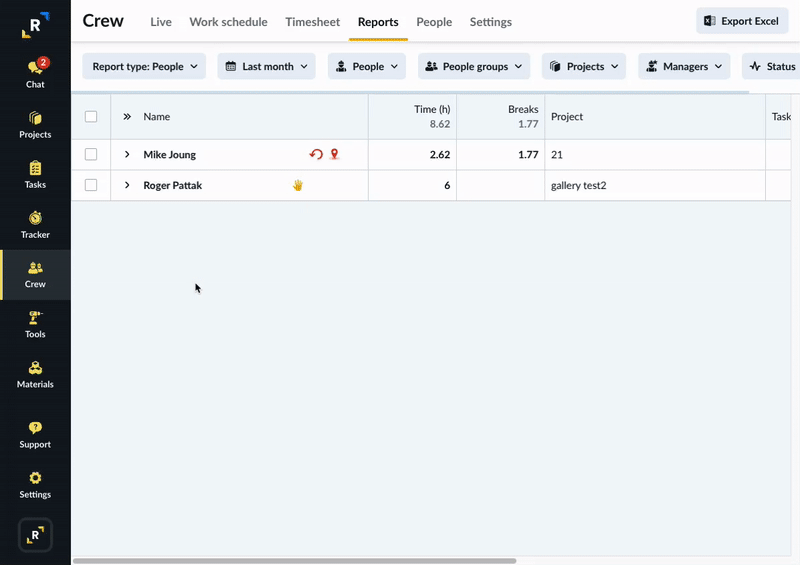 A new feature has been implemented that allows the deletion of multiple work entries with just a few clicks. To use this feature, open the Crew > Reports, select the entries you wish to delete and then click on "Delete." This function is available only for Administrators.
Project Manager Filter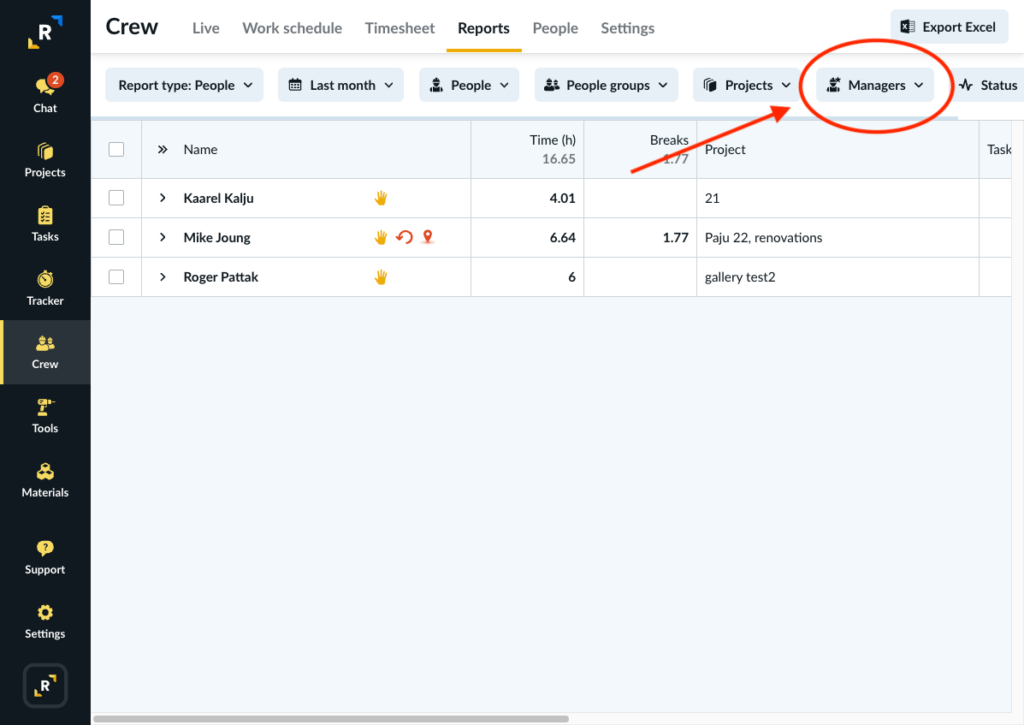 The new filter is compact but effective in sorting work entries based on the project manager. It works similarly to other filters in Remato: if no selection is made, all entries will be displayed. If a selection is made, only the relevant entries will be shown.
Task Templates New UI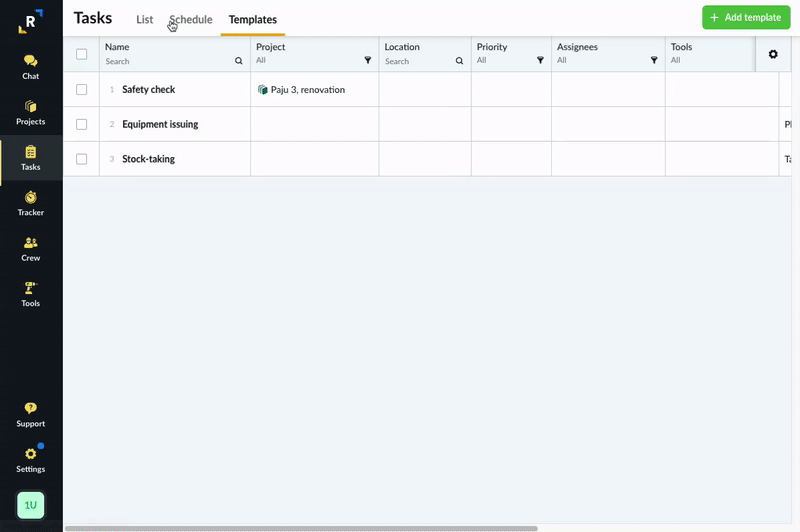 We made a new view for task templates to give a more detailed overview at a much faster pace. You can use filtering and search as in other similar tables. With bulk editing, you can delete and edit templates with ease. You can add and edit task templates at Tasks > Templates.
Streamline Your Business Operations with Remato's Latest Updates
Remato is an ever-improving software, providing a range of features to help businesses keep track of their projects and employees. The latest updates, including customizable time tracking report and new task templates UI, make it even easier to stay organized and communicate effectively. With a comprehensive range of features, Remato is an essential tool for any business looking to streamline their workflow and improve productivity.
Try it out for yourself and see how it can help you take your business to the next level.